Load Developments are booked through March 2022. We are expanding soon and will have more capacity at that time.
Feel free to fill out the form below if you'd like to discuss your options.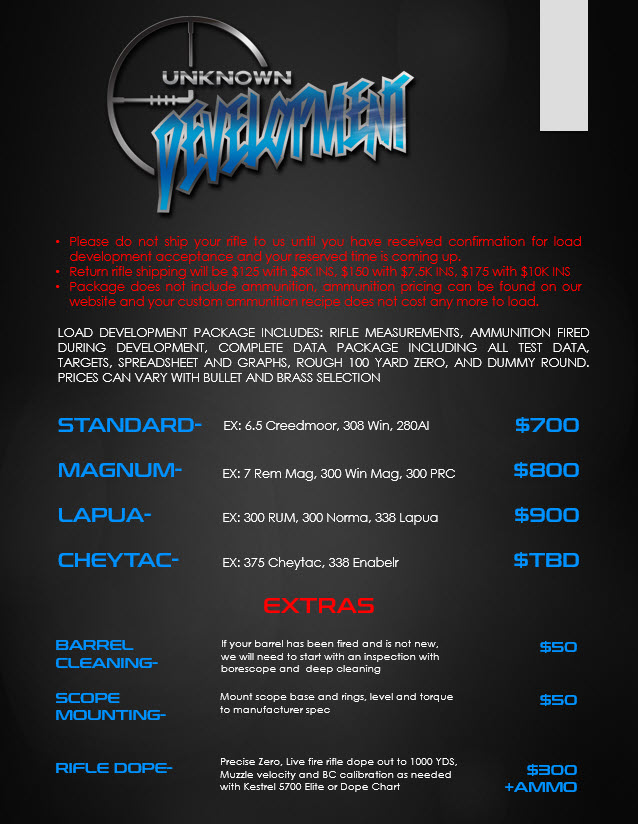 If you'd like to take your weapon system and shooting skills to the next level and reach those distant targets, you need a load developed specifically for your rifle. A load to match your rifles chamber, freebore, and barrel will drastically increase your shooting accuracy and precision. Fill out this form and we will get back to you as soon as possible with a quote for your customized ammunition.